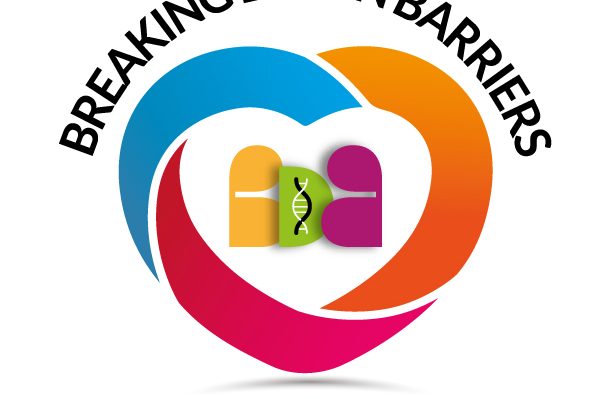 Be Quick, Apply to join our Breaking Down Barriers project today!

Date: 22 Jan, 2019
No Comments
Applications for Breaking Down Barriers Now Open
Would you like to join Breaking Down Barriers?
The first two years of the Breaking Down Barriers project has been a huge success! Each organisation taking part has received funding to deliver some fantastic individual projects and develop the services they provide to their members. As a result, we have now received approval to extend the project and we are offering an additional 15 organisations the opportunity to join the project and apply for funding. This is an open invitation to all patient organisations, support groups and community organisations.
Why is this project important?
Research on genetic service delivery and patient/family experience shows that patients and families affected by genetic disorders continue to experience barriers to accessing services. It is well documented that this is particularly so for those from minority ethnic groups and those with close cousin marriage.
At Breaking Down Barriers, we believe that patient organisations, support groups and community organisations have an important role to play in addressing the challenge of developing appropriate genetic services for the UK's multi-ethnic population. The purpose of this project is to strengthen the ability of organisations to develop supportive and inclusive services for individuals and families affected by genetic disorders and to ensure that people have access to appropriate and accessible information to enable them to make informed choices in terms of family planning.
How is the project delivered?
Each organisation taking part will be awarded up to £5,000 per year to develop their own individual project. We will work with each organisation to develop an achievable action plan which will improve the services they offer and will also contribute to the overall aims of Breaking Down Barriers.
Annual workshops and telephone conferences are provided to facilitate discussion that allows the development of support between groups with differing levels of experience; exchange of ideas and shared understanding plus collective engagement to define areas and strategies for effective joint working.
We are planning community events throughout the UK to raise awareness of the project and the individual organisations taking part. We are working with local authorities to raise awareness of genetics and to improve understanding and we are also linking with those involved in the restructure of genetics services in the UK.
We facilitate collaboration and the sharing of resources and we can also provide guidance on fundraising, grant writing, monitoring and evaluation.
How is the project managed?
The project is funded by The Sylvia Adam's Charitable Trust and managed by Alström Syndrome UK.
An advisory group of patient representatives, academic researchers and medical professionals help steer the work of Breaking Down Barriers. Their understanding of genetics, the impact on individuals and families and their experience of working with families from diverse multi-ethnic communities is a tremendous asset to the project.
Charity Fundraising Ltd, a leading voluntary sector consultancy, is externally evaluating Breaking Down Barriers.
What do the current members think about the project?
"Thanks for bringing us all together and creating this space where we can all learn from and support each other." – support group representative
"Through improved communication with people from ethnic minority communities, attendance at our family conference increased from 7% to 14%" – patient organisation representative
"It is a privilege to be part of BDB and have this space in our busy agendas to learn and develop" – patient organisation representative
Where to find further information about the project
If you are interested in joining this project or for further information, please contact Kerry Leeson-Beevers
Tel:      01709 210151 / 07716135940
Email: kerry.leeson@alstrom.org.uk
Web:   www.breaking-down-barriers.org.uk
Please click here  to complete the expression of interest form and return it to Kerry Leeson-Beevers by the 15th February 2019.
We look forward to hearing from you!