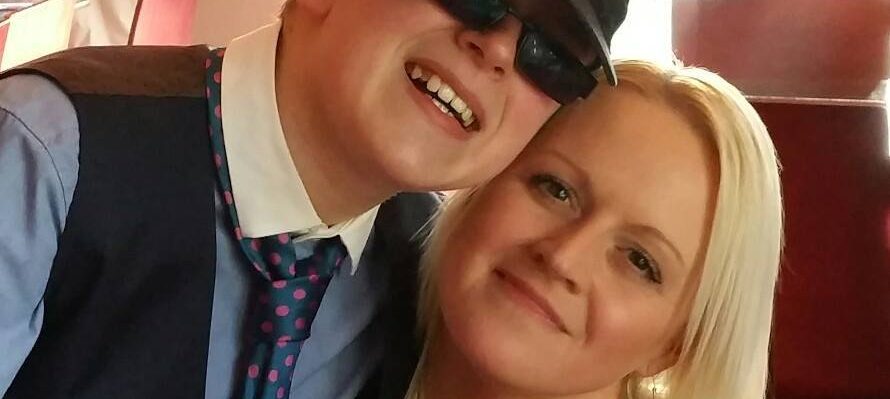 Exciting News… New CEO!!

Date: 29 Oct, 2021
No Comments
Alström Syndrome UK announces new Chief Executive Officer
It is with great pleasure that we announce the appointment of our new Chief Executive Officer, Kerry Leeson-Beevers. Many of you will know Kerry as a passionate advocate for those affected by Alström Syndrome, not only being Mum to Kion and Cole, but helping to develop the charity into the award-winning team that it is today. Kerry has an extensive knowledge of Alström Syndrome with her many years working for the charity, as well as growing the Breaking Down Barriers project.  She will bring a unique insight and insightful perspective to this critical role at ASUK.
"The board of ASUK were impressed by her presentation and in interview, Kerry demonstrated extraordinary knowledge and understanding of not only Alström Syndrome but of the ever-changing landscape of rare diseases. The board were unanimous in their decision to offer her this important post and we are delighted that she has accepted the offer. On behalf of the Board, we look forward to ASUK continuing its great achievements and ensuring our patients and BDB members network remain central to our work under Kerry's leadership." Trevor Parkin, Chair ASUK
"I am absolutely thrilled to be starting in my new role as CEO. Working with individuals and families affected by Alström Syndrome has always been the one thing I have valued most throughout my time at ASUK. Family support and our highly specialised clinics will continue to be a priority moving forward. The Breaking Down Barriers network is going from strength to strength and I look forward to continuing to work in collaboration with individuals and organisations to address health inequalities and striving for equitable access to services and support for people affected by rare and genetic conditions. I feel privileged to work with such an exceptional community, staff team and trustee board and together we will continue to drive the charity forward."
Kerry Leeson-Beevers, Chief Executive Officer, ASUK
Our current Chief Executive, Ann Chivers will support Kerry in her role and in January 2022, Ann becomes our Executive Director. Her work will focus primarily on developing our International work; Alström Global, to enable us all to learn worldwide perspectives about Alström Syndrome, building on our community and expertise.
We are also pleased to tell you that Catherine Lewis, our Office Manager will continue to deliver administrative support for Kerry and Ann, as well as extending her responsibilities to include our wider digital communications and coordination for ASUK, AS Global and Breaking Down Barriers.
I know you will join us in wishing Kerry well in her new role.