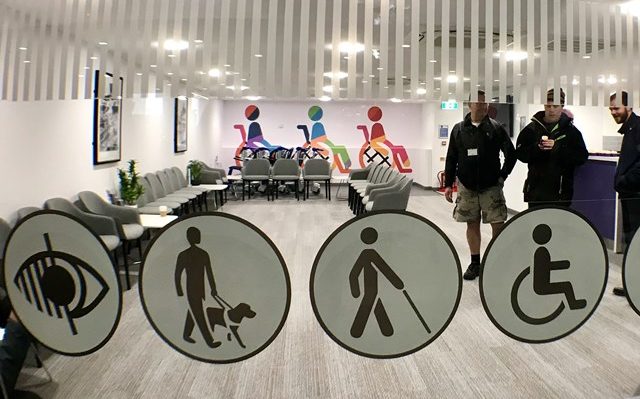 Accessible Travel Lounge Opens!

Date: 11 Jun, 2019
No Comments
Rail passengers using Birmingham New Street Station can now use a new assisted travel lounge which opened on the 10th June 2019.
The lounge was provided by Network Rail as part of their 'Railway Upgrade Plan' and was designed with the guidance of Birmingham New Street's accessibility forum, which includes people with disabilities, their carers and advocates, to ensure the space meets the needs of all. The space is intended to be welcoming and includes 24 seats at different heights, a water bowl for service dogs and a team on hand to assist (Thank you to Network Rail for providing the main photos).
Sunday: 0900-1900
Monday: 0700-2100
Tuesday 0700-2100
Wednesday: 0700-2100
Thursday: 0700 –2100
Friday: 0700-2100
Saturday: 0700-2100

Our very own Family Support Worker, Jane Biglin takes a peek!
We would love to hear from you if you have used the lounge and what your experience was.
Get in touch with Catherine by email catherine.lewis@alstrom.org.uk or call  her on 01803 368871.