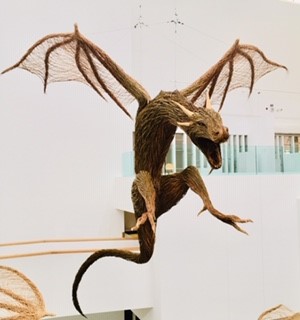 Game of Thrones trip of a lifetime!

Date: 16 Sep, 2019
No Comments
As any  Game of Thrones fan will know, Ireland is one of the backdrops for this TV fantasy drama which has gripped the world.
One of our members, dreams was to visit the magical locations where the hit drama was filmed. 
Through the ASUK Big Activity Grant, ASUK were able to contribute to Amy's trip of a lifetime.
You can read the full trip in glorious detail, including lots of photos in this personal account HERE
Feeling inspired to have your own adventure?
What is the Big Activity Challenge?
Apply for a small grant to pay towards an active adventure or activity then, provide some photographs and write an article for the ASUK newsletter, telling us all about your experience. Such as how accessible it was, what you achieved, or even if you're going to take it up as a new hobby. If you would rather tell us about your experience, we can help you produce a podcast for the ASUK website.
Who knows, you may inspire others to try out new activities too!
For more information, get in touch with Liz Loughery at liz.loughery@alstrom.org.uk