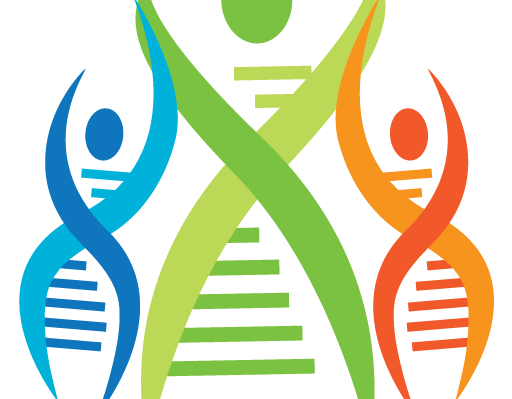 News, Views and Useful Links (February edition)

Date: 09 Feb, 2018
No Comments
News, Views and Useful Links!
Reaching for the Sky!
One of our members Simmie who is always looking for a new challenge, shares her
thoughts on her new love for trampolining, proving it is what you can do that counts.
"I have recently started going to a trampoline park which opened in Birmingham not long ago.  I have a lot of fun there and I think it does my body no end of good.  You must watch a safety video before you go in and put on your trampoline socks and then you just go in and jump.
They have three sorts of trampolines; some which are small and square where you can just stand and jump, one that is long and flat and one which is long and undulating, so you have to jump up and down hill.  This one is my favourite, though it takes quite a lot of energy.  I like the little trampolines too because there is nothing to bump into and you can just jump and let the world go by.  Only one person is allowed on a trampoline at one time, so you can jump as high or as low as you like and set your own pace.  I have recently tried a sit-drop, where you jump up high, land on your bottom, and then jump up again.
There is also a trapeze, where you climb up onto a box, grab hold of a trapeze and jump forward into a box of sponges.  This is great fun even though you usually flounder in the sponges and have to squirm and wriggle your way out!
I am very glad the park is open to me and I hope other people are tempted to try this sport too, because it is so much fun!" Simmie

Driver in a reasonably priced car!

Have a look on our 'Having Fun' page at the fun experiences some of our members have been involved in, including driving experiences which have been funded by Children in Need http://www.alstrom.org.uk/having-fun/#1512468726161-b772e63f-29eb
Fun Activities to try in 2018
The charity VICTA provides support to children and young people who are visually impaired and their families. This includes advice services, activities and grants. The activities VICTA have organised for 2018 look great fun including driving experiences, fun activities for the whole family and even breaks further afield like Thailand and Rome! There are limited spaces for each activity so take a look on their website and apply today!
We would love to hear from you if you have been on one of these trips to tell us all about it… http://www.victa.org.uk/2018-victa-activities/
On your bike!

The ASUK Bike Club provides bikes, tandems and fitness equipment for individuals affected by Alström Syndrome. As part of this project we currently have a tag-along bike (pictured right) and a treadmill which are looking for a new home.
The tag-along clips onto a bicycle so that cycling in a fun way is possible. The measurements for the bike are; 193cm overall length (includes the long post at the front) 70cm tall and 70cm wide. The Tag Along is a sturdy trike with large wheels that attaches on to the seat post of a bicycle to act like a tandem. There is a wire storage/shopping basket that fits on the back of the tag along. All tools are supplied and this can fit into a small car when the seats are down.
Please get in touch with Carrol carrol.birchall@alstrom.org.uk if you are interested in either one of these pieces of equipment.
Personal Independence Payments (PIP) –
The new application and assessment process
Read Dan's account of his experience of the new PIP application and assessment process.
"My name is Dan, I am 41 years old and I have Alström Syndrome. I've just been awarded PIP at the enhanced rate for both the daily living care element and the mobility component. I have been awarded PIP for 10 years which is the maximum length it can be awarded for.
PIP is replacing Disability Living Allowance (DLA) which was a benefit that was given to most disabled people to help them with their extra care and mobility.  PIP works along similar lines but everyone must have an assessment, so the Department for Work & Pensions (DWP) can work out which categories people should go into.  This is done via a set of questions which you must answer.  The questions are about how you can manage your daily tasks and to see what extra help you need around the house, such as in the kitchen, bathing and doing other everyday tasks.
First of all, the DWP will phone you and ask you quite a few questions which my Dad went through with them.  Then a short while afterwards, the DWP send you a series of forms that need to be filled out.
At first we were a bit worried about filling out these forms but knew that the RNIB have a scheme where they will give advice and have contact with the visiting officers. A visiting officer will come to your home and will go through and fill out all the forms with you.  These people are very friendly and helpful and will even take the forms away with them for posting. They should also send you a copy of the forms before they post them off for assessment by the PIP officers.
About 6 weeks later, I had to have another face to face visit by a nurse who worked for Capita. This person came and asked a lot of question's which were similar to the first ones.  They just wanted more detail and the nurse who visited was also helpful and just inputted my answers into a laptop.
You will be asked a lot of questions about how you manage things and how you manage to get around but they're just trying to find out how you can manage.  They're not part of the benefit making process team and there are just there to help, especially if you can't see to fill out the forms.
There's a lot of information on the internet that makes people worry about the process and I think my Dad seemed to worry about the process more than me.  So I would say, just answer all of the questions as well as you can and hopefully you will receive the elements of the benefit that you should be entitled to." Dan
Are you needing support with the PIP application and assessment process?
ASUK provide Family Support workers who are available to offer benefits guidance and support. The RNIB also provide useful resources including a useful PIP tool box which can be found on their website http://www.rnib.org.uk/personal-independence-payment-toolkit
ASUK would also love to hear from you about your own experiences of the PIP assessment process, so please send across your views.
Have you seen our Family Support and Useful Resources page?
It is full of useful information, tips and useful links.
We would love to hear from you if there is a topic you would like to know more about, or are you an organisation with relevant information that we could link to, if you are – get in touch today! http://www.alstrom.org.uk/family-support/
Rare Disease Day!
Rare Disease Day takes place on the last day of February each year. The first Rare Disease Day was celebrated in 2008 on 29 February, a 'rare' date that happens only once every four years. Ever since then, Rare Disease Day has taken place on the last day of February, a month known for having a 'rare' number of days.

This year it will be held on the 28th February 2018 to raise awareness of rare diseases amongst the health and research professionals, policy makers and anyone who has an interest in rare diseases. Building awareness of rare diseases is vital because 1 in 20 people will live with a rare disease at some point in their life.
Rare Disease Day was first launched by EURORDIS in 2008 and since then events are held each year across the world, including here in the UK. Each year promotes a different theme and campaign. This year's theme is centred on research and 'Show your rare, show you care'. Use the hashtag #ShowYourRare on social media to show your support for people living with a rare disease.
You can share the poster with all your friends and family to spread the word about this campaign and explain why awareness is vital for all rare diseases.
Diagnosis doesn't have to be rare, watch our animation to learn more about this ultra-rare condition; Alström Syndrome http://www.alstrom.org.uk/awareness-animation-is-launched/
You can go to the Rare Disease Day page in another section of our website here http://www.alstrom.org.uk/rare-disease-day-2018/
Long Awaited, Rare Disease Strategy plan launched

We are pleased to announce that The Department of Health and Social Care and NHS  England have published plans to implement the UK Strategy for Rare Diseases. This is the implementation of the 51 commitments of the Strategy for Rare Diseases in England.
Please follow the link to another page on our website to see links to the full report, the implementation plans and find out how we are actively involved in this work http://www.alstrom.org.uk/rare-disease-implementation-plan-launched-today/
(Front cover of the report, picture kindly provided by Rare Disease UK/Josh Tucker.)
Rare Disease Forum
On the 24th November 2017, Kerry attended the Rare Disease Forum Conference to focus on the implementation of the UK Strategy for Rare Diseases so far, and discuss what the UK Rare Disease Forum and the UK Rare Diseases Policy Board should focus on in the upcoming year.
The forum looked at the progress that has been made in implementing the strategy as well as the challenges and limitations. One of the main challenges identified was the inequity in treatment across the UK depending on where you live.
The importance of the patient voice, sharing expertise, and sustainability of care was focused on throughout the event, as these are key factors in enabling further strategy development and successful future implementation.
Ciliopathy Alliance, AGM
Kerry attended the Ciliopathy Alliance's Annual General Meeting on the 25th January 2018. The meeting focused on the proposed increase of specialised clinics for other rare conditions and engaging with more patients.
The Ciliopathy Alliance brings together patient support groups, researchers, doctors and health professionals representing patients and families living with and affected by ciliopathies – diseases caused by defects in the function or structure of cilia.
Dysfunctional cilia are known to underlie a number of often chronically disabling and sometimes life-threatening genetic conditions, such as Alström Syndrome. They affect multiple systems, causing blindness, deafness, chronic respiratory infections, kidney disease, heart disease, infertility, obesity and diabetes.
Over 20 ciliopathies have been identified and more are suspected, with an estimated 1 in 1,000 people affected. You can find out more via their website http://www.ciliopathyalliance.org
Tribute to True Champion, Christine Lavery MBE
All of the team at ASUK would like to send our deepest condolences to Christine Lavery's family and everyone who had the great pleasure to know this truly remarkable lady. Christine sadly passed away on the 19th December 2017, following a short illness.
Christine, MBE and CEO of the MPS Society started the society with her husband in the early 1980's and has been truly dedicated to improving the lives of all those affected by MPS.
ASUK had the great pleasure to know Christine over the years as she has always been on hand to offer us advice and support.
Our thoughts are with her family at this difficult time.
http://www.alstrom.org.uk/tribute-to-true-champion-christine-lavery-mbe/
Easy Fundraising
Did you know that you can support Alström Syndrome UK by shopping online? Every time you shop online via easyfundraising at one of the 3,300 retailers including John Lewis, Aviva, Sainsbury's and Booking.com, a donation will be made to Alström Syndrome UK, and it won't cost you an extra penny. Have a look at our website for more details, and get shopping today!
http://www.alstrom.org.uk/easy-fundraising-whilst-you-shop/
Take a peek!
Grab a cuppa and have a read through our latest newsletter, full of useful information and family stories. Read what is was like for our youngsters who took part in the fun-filled driving experience and why one of our members, Chris is 'Climbing the Walls'!
You can also catch up with any past copies you have missed – they are worth a peek! http://www.alstrom.org.uk/newsletters/
You can also watch these inspirational videos – Kez and his son Hassan give a truly insightful interview in the film "Diagnosed at 17" and "We are an Alström family". Thoughtful interviews with Clinicians and professionals which were filmed during last years conference.. ASUK Trustee, Alex  gives a truly inspirational interview about not allowing your disability to define you in 'You are not your disability' http://www.alstrom.org.uk/alstrom-inspiration/#1512555267228-c65ee93d-ba42
Welcome Liz to our Team!

ASUK warmly welcome Liz Loughery to the team.
Liz will be covering Catherine's administrative role while Catherine is on maternity leave (from the 9th March 2018).
Get in touch with Liz with your news, articles or any links that you think others would find useful, or for any general enquiries Liz.loughery@alstrom.org.uk
From us all at ASUK
Thank you for your support
https://www.justgiving.com/alstromsyndromeuk