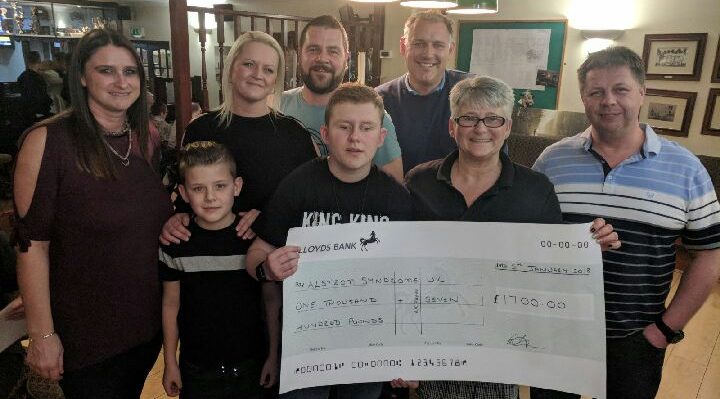 Bowled over by this donation!

Date: 15 Feb, 2018
No Comments
A HUGE THANK YOU to Wickersley Cricket Club!
Members of Wickersley Old Village Cricket Club kindly donated £1,700 to Alström Syndrome UK following a successful summer fundraising event. 16 year old Kion, who is affected by Alström Syndrome and whose family are members of the club gratefully accepted the donation.
The funding will go towards a fun-filled activity which both Kion and other members affected by AS can take part in.
Alström Syndrome  is an ultra rare, life limiting condition which can affect all the main organs in the body, often leading to sight and hearing loss. This donation will enable us to bring families together so they feel less isolated and to take part in once in a lifetime experiences to make magical memories together.
Please visit our donation page here to see ways you can make a difference today and help us continue this vital work or if you are looking for inspiration, please have a look here at ways you can get involved.
Thank you for your support, every penny really does make a difference.